TestSwabs
Purchase your TestSwabs:
Do you live in Canada?


Select Your Swab Package by Clicking  Here  
Do you live in the US?


Select Your Swab Package by Clicking Here 
You can also purchase your swabs by clicking on "Purchase" in the charts below.
TestSwabs – Authorized Supplier
Pricing
Shipping Information
Swab Information
TestSwab info and Pricing
You Know that the Norwex Enviro Cloth picks up everything from a smooth surface when used with water. Now, with the help of a swab that tests for protein,  you can SHOW your clients!
Seeing is believing, after your customers see this quick and easy live demo, they will be convinced in a way that no amount of explaining can achieve.
Bulk pricing is in effect - Buy as a team and save $$$
  Minimum order for Canadian customers is 25 Testswabs
Priced in Canadian Dollars, Shipping & applicable Taxes extra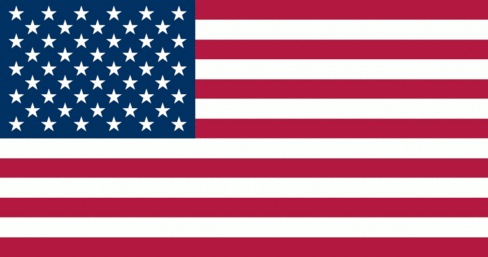 *Minimum order for US customers is 100 TestSwabs
| Number of Swabs | 100 | 200 | 300 | 500 | 1000 |
| --- | --- | --- | --- | --- | --- |
| Per TestSwab: | $1.75 | $1.75 | $1.75 | $1.75 | $1.70 |
| Total Cost: | $175.00 | $350.00 | $525.00 | $875 | $1700 |
 *Priced in Canadian Dollars Shipping and applicable taxes extra
About The Swabs
Fast & Easy Test

Everything you need for a result is contained in the compact device. There is no need for any additional Instrumentation, as results are visual. Testswabs give you a fast and easy way to check whether cleaning has been carried out to a satisfactory standard by means of protein detection.
Color-Change Technology
With the unique easy-read format and simple color change technology, this test is very easy to use and implement in the midst of a Norwex demonstration.  The results are semi-quantitative with four possible colors. The faster the test turns purple the higher the level of protein on the surface.
TestSwab Shelf Life
Shelf life for swabs is approximately 12 months at refrigerated temperatures.
For optimum performance TestSwabs must be kept refrigerated (2-8°C)
4 weeks at room temperature (21-25°C)
Do not freeze or leave in a hot car
WHERE I SHIP
I ship within North America, I cannot ship to a P.O. Box.
DELIVERY TIME
Delivery time is 10-14 days in Canada and the United States.
RETURNS
The swabs have a limited shelf life. For this reason, no returns will be accepted and no refunds will be issued.
SHIPPING
Test swabs can be shipped to your door anywhere in Canada and the United States (no P.O. boxes) for a flat rate as follows:


Shipping Rates

 



Number of Swabs:
  CAD Shipping and Handling
  USA Shipping and Handling

25
$20.00
N/A

50
$35.00
N/A

100
$35.00
$30.00

200
$40.00
$40.00

300
$45.00
$45.00

500
$50.00
$50.00

1000
$90.00
$90.00
CUSTOMS, DUTY & TAXES
Orders are shipped from Edmonton, Alberta Canada using Canada Post or other suitable carriers. Orders that are shipped to the United States, will be sent from my office in the United States.
Your privacy is important to me, and I know that you care about how information about your order is used and shared. I  would like my US customers to be aware that cross-border shipments are subject to opening and inspection by customs authorities.