Canada and USA Only Authorized Distributor – 



TestSwabs, the one to trust for your Norwex demos. We all know that when you get food residue on a surface, bacteria will grow. Test your dirty surface with a Testswab and it will turn purple.
Now what we really want to see is the cleaning effectiveness of the cloth. So you can now wipe the surface with a Norwex Enviro cloth and water, and simply swab the surface with a second TestSwab.The results will show that the surface is truly clean! Green means CLEAN!
Accept no substitutes… the proof is in the results. Watch my Norwex compliance approved video and see for yourself.
I developed the TestSwab chicken test,  when I became a Norwex consultant in February 2009.  
I wanted to show my clients  a visual demonstration and used the TestSwabs in my shows from 2009, with amazing result every time, cleaning chicken juice off a counter using ONLY water and a cloth. With the help of a swab that tests for protein, you can show your clients!

Seeing is believing, after your customers see this quick and easy live demo, they will be convinced in a way that no amount of explaining can achieve.
 – Buy as a team and save $$$
 *** It has come to my attention that there are companies selling unauthorized Testswabs at reduced prices. These questionable swabs are NOT coming direct from the manufacturer and may be compromised. Buyer beware.
To order please:   Visit  www.TestSwab.com
Send email to testswab@scigiene.com with quantity required

Provide your Name, COMPLETE address and phone number

Call the office 1-416-261-4865

Monday-Friday 8:30-5:00pm EST

To provide your credit card information
  Minimum order for Canadian customers is 25 Testswabs 
Number of Swabs:

25

50

100

200

300

500+

Current prices and information at www.testswab.com 

Canadian orders priced in Canadian Dollars,

Plus shipping & applicable Taxes. Delivery time is 3-10 days.
---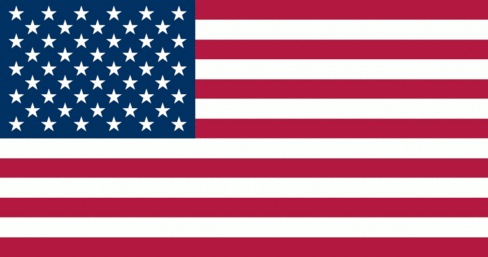 *Minimum order for US customers is 100 TestSwabs
Number of Swabs:

100

200

300

500+

Current prices and information at www.testswab.com 

US orders priced in US dollars

– Shipping is extra depending on location. 

Delivery time is 3-10 days.
Fast & Easy
Everything you need for a result is contained in the compact device.  There is no need for any additional instrumentation, as results are visual.
Use one Testswab to show the protein on the surface. ( turns purple )
Use a second TestSwab to show the surface is REALLY clean! ( turns green )
Testswabs give you a fast, easy way to check whether the surface is REALLY free of bacteria causing proteins.
Color-Change Technology
With the unique easy-read format and simple color change technology, this test is very easy to use and implement in the midst of a Norwex demonstration.  The results are semi-quantitative with four possible colors. The faster the test turns purple the higher the level of protein on the surface.
TestSwab Shelf Life
Shelf life for swabs is approximately 12 months at refrigerated temperatures. (expiry date is printed on the swab)

For

optimum

performance TestSwabs must be kept refrigerated (2-8°C)

4 weeks at room temperature (21-25°C)

Do not freeze or leave in a hot car
Delivery time is 7-14 days in Canada and the United States.
Test swabs can be shipped to your door anywhere in Canada and the United States (no P.O. boxes please)
TestSwabs have a limited shelf life. For this reason, no returns will be accepted.
Questions? email:testswab@scigiene.com

Visit  www.testswab.com